Willway clothing is available to order from our online store. You can place your order using the link below. Orders must be placed by Saturday April 15th at midnight. All orders will be sent home with students when they arrive unless you email to request pick up from the school.
https://willway-elementary-school.itemorder.com/
If you have an issues or questions, please email Mrs. Miller at smmiller@sd62.bc.ca
Dear families of Willway,
For the last three years, we have run a Spring Reading Challenge for students of Willway. If your child/ren read for any 7 days over Spring Break, they will receive a bookmark and reading medal.
The aim is to read for 20 minutes, then colour in a circle in the booklet. Once they have coloured in 7 circles, they have competed the challenge! Return the booklet to the library after Spring Break for your child to receive their medal.
Reading can consist of: your child reading independently in their head, your child reading aloud, your child being read to (by a parent/care giver), or listening to an audio book. It is not about how many books you read, but the time you take 🙂 Look for the booklet in their backpacks and happy reading Willway!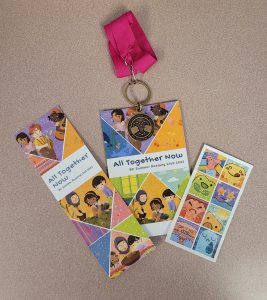 Thanks,
Mrs Sketchley
For all students in choir (Grade 2-5, Divisions 1-7)
We are taking part in the Greater Victoria Performing Arts Festival (https://www.gvpaf.org/)
On April 13th 2023 at the Dave Dunnet Community Theatre (Oak Bay High School)
We are performing sometime late morning. Bus leaves Willway at 9:30. Leaving Oak Bay High @ 1pm
For parents/guardians who want to watch, tickets are sold at the door via cash or cheque – some venues MAY offer cashless payment, at the following rates:
Single Admission – all venues excluding Farquhar
$5 adults $3 seniors/students/children
Family Rate – $10 for 4 admissions in the same family (excluding Farquhar)
Children 5 and under are free to all sessions.
Please let me know if you would like to come on the bus with us as a chaperone.
Thank you!
Dear families:
All SD62 schools will open at 12:00 p.m. today (Tuesday, February 28). There will be no bus pickups to bring students to school. We will reassess road conditions later today to decide whether we can offer bus drop-offs after school today.
If you decide to keep your child home this afternoon, please follow the attendance protocol at your school and let them know of your child's absence.
Thank you,
SD62 Communications