Dear Willway Families,
Willway is thrilled to announce that our 1st ever VIRTUAL book fair will commence today and will run till Friday, November 27th.
Please see attached flyer for your convenience. These choices would be great for: Christmas gifts, birthday gifts, or just for the love of reading 😊 and remember, every purchase helps our school buy more books and resources for our learners.
To access our school's fair, please click on the following link:
https://virtualbookfairs.scholastic.ca/pages/5152029
Please feel free to share this link with friends and family.
Thank you for supporting us in our 1ST VIRTUAL book fair!
Scholastic Book Fair Flyer

When picking up your child from school you need to physically distance from others and leave the grounds right away as we are working to follow the Covid-19 health and safety guidelines. Thank you for helping us to keep staff and students safe.
Please see the link below for tonight's PAC meeting at 6:00 pm. Join us and the PAC to see the great things we are working towards for the Willway students.
Microsoft Teams meeting
Join on your computer or mobile app

Willway's Holiday Campaign is fundraising with Purdys Chocolatier, just in time for Christmas!
If you'd like to support us through purchasing some very sweet Christmas gifts for friends, family and yourself, please click the link below:
https://fundraising.purdys.com/2868-80200
After you've signed in you can buy our amazing chocolates or invite others to join and support our Fundraising Campaign.
Thank you for your support!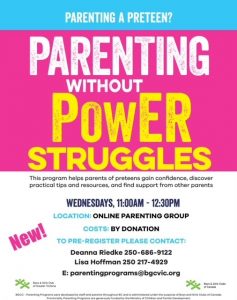 We will be offering a daytime group for parents with preteens.  This program is offered Wednesdays, 11-12:30 pm via Zoom beginning November 18th.  The program will run approximately 10 weeks.   Thank you!
Topics include:
Parenting and Families
Adolescent development
Communication
Self-Care
Boundaries
Connection and Understanding
Values and Perceptions
Capacity Building
Working Towards Independence
Sincerely,
Lisa Hoffman                          Deanna Riedke
lhoffman@bgcvic.org                Driedke@bgcvic.org
Cell 250-217-4929                    Cell 250-686-9122
Parenting Program Facilitators
Boys & Girls Club Services of Greater Victoria
301 – 1195 Esquimalt Road, Victoria BC V9A 3N6
Phone:(250) 384-9133 ext. 222
Fax:(250) 384-9136
Dear Parents,
We are using school appointments for you to book your conference time on November 19th. If you have a student in Mrs. McIndoe or Ms. Sandra's class they have reached out and contacted you already you do not have to sign up. Most teachers will be conducting virtual conferences via MS Teams or by phone. Please read the instructions below to sign up for a time slot. The link to do that is in blue. Thank you for working with these new platforms as we get used to the virtual communication methods.
School Appointments – Parent Instructions
Go to our school appointments web site parentconferences.net
Register for an account by clicking the "REGISTER" menu tab and filling in the on-line form.  Choose a user id and password for yourself and then click the "Register Now" button.
Add your children into the system by clicking the "Add a Student" button.  Click "Insert New" button to add more children.
Click the "date" icon beside each child's name to schedule appointments.
Select the staff you wish to book appointments with. Use the "Ctrl" or "Command" key to select multiple staff to view at the same time.
Then click the "View Calendars" button.
Click on available time slots to book your appointments to make your bookings.
Willway's access code is WW1213
Dear Grade 5 Parents/Guardians,
Tomorrow (Nov. 3rd) is the last day to order grade 5 graduation hoodies.
The kids are always so excited to get their special grad hoodies and they wear them proudly. The grade 5 hoodies have the number 21 on the back with signatures of all grade 5 students.  Picture is attached.
Please go to school cash online to order your child's grad hoodie. I have attached a link for your convenience https://sd62.schoolcashonline.com/